WyldBlue Digital Creates and Produces Compelling Content for the Digital Age . . .
Fresh, clever and inventive, WyldBlue Digital is a top, highly-specialized digital content development company comprised of award-winning talent who produce world-class, HD Broadcast Quality 360 Video/VR, Webisodes, Live Streaming Events, TV Specials (PPV) and Series.
​
Compelling story, superior presentations, execution and top-performing services are WyldBlue Digital's cornerstone to our Client's success.​
Great Projects Don't Just Happen. They Require a Team of Talented People. ​
We believe results speak louder than words. WyldBlue Digital is an Industry leader that consistently delivers outstanding content for top performing international brands. Our talented, collaborative team of visionaries, our alliance partners, our commitment to quality, our tech know-how and our unwavering passion for inventive development, writing, and production deliver results . . . each time . . . every time.
---
​We believe your are defined by the company you keep. Here is a sampling of a few of our Clients: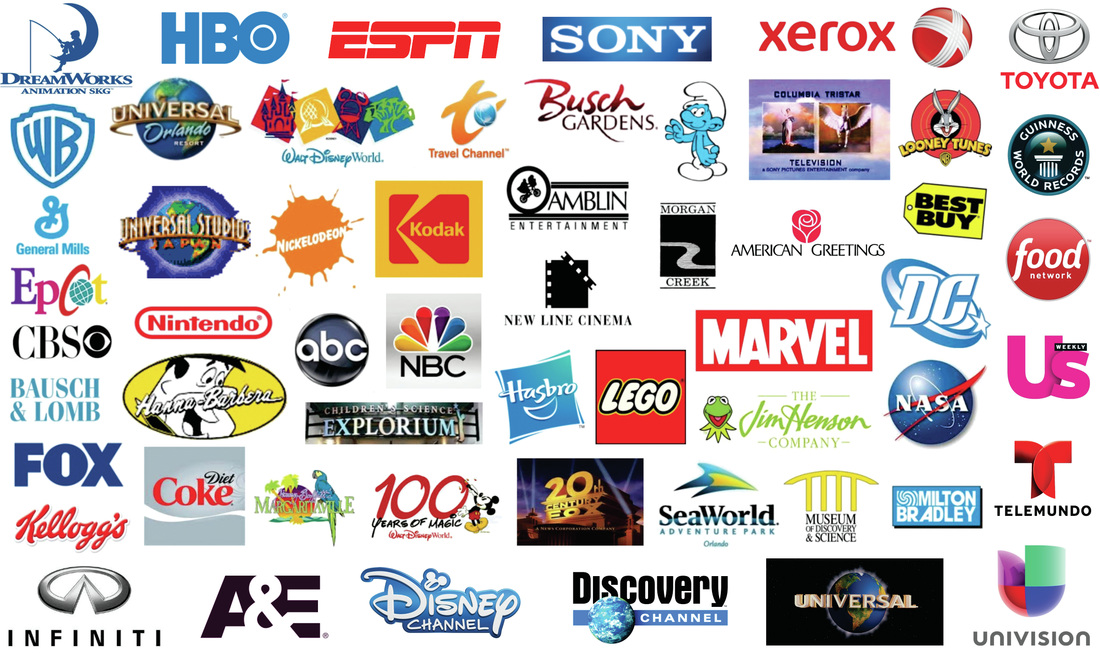 Key Core Team Members:
JAN SHAW, CEO & Founder, Writer, Director, Executive Producer

Jan started a 30 year career in Live Television production. Jan is a Cable ACE Award-winning Producer, Writer, Brand, Studio & Network Liaison, IP Specialist and Director. Jan has over 20 years of pitching and negotiating IP's with the top studios, networks and brands. Jan has been at the forefront of many technology breakthroughs over the last 30 years and has advised the networks and studios on the crossover applications to the content and entertainment industries. Jan was the Celebrity Host of a Travel Series and one of the first children's news programs. She is one of the industry's first ride film 3D/4D FX Writers and Producers. As Creative Producer, Jan oversees production, project and IP development, narration and story writing. Jan has been at the forefront of many of the industries innovations and trends.
JIM KING, Chief Creative Officer, Writer, Director, Executive Producer

Jim brings over 30 years of development, writing, directing and production in a wide variety of content for television and digital media. Jim is a specialist in concept development; writing, creative consulting, Intellectual Property development and adaptation, and next-generation Problem Solver. With a background in toys, commercials, advertizing and television development, Jim delivers powerful and consistent immersive creativity bolstered by years of hands-on practical experience in planning, project management, production, post-production, marketing, revenue development and the business behind the industry. Jim's diverse knowledge base fosters a global vision, inventiveness, problem solving and bleeding edge approaches to organize and advance projects to the next level. Jim has been entrusted with billions of dollars worth of high profile projects for many of the world's top studios and brands around the globe.
JAMES "SMOKEY" KNUDSEN , General Manager, Executive Producer & Online Producer

Smokey brings his 50+ years experience in Entertainment to WyldBlue, from Child Actor, to Project Director, Project Manager; and Television and Online Producer. Having a diverse background in the various disciplines encompassing Production and Technology, Smokey is an accomplished and Emmy Award-winning PGA Producer, Director and Line Producer on a variety of projects in multiple mediums; Web, Motion Picture, Leisure and Television. Smokey has a long history as a Lead Technical Producer for NASA and government projects. Smokey was Director of TV Development, Executive in Charge of Production, Senior Supervisor Audio and Video Projection at Universal Studios Florida, working on over 1,000 projects from major network to promos. Responsible for over 100 Live Streaming Production and Post-production Concert and Events.
CHRIS BENTLEY, Director of Multimedia Technology

To say Chris is a technology genius would be to understate his skills. Chris is our go-to production technology chief. He's the guy you want in the chair when things are challenging. Chris has a well rounded knowledge base, he excels in all areas of Production Technology. Chris is a production tech guru, equally skilled in hardware and software, as well as security and online data management. Chris has a long history in serving the production needs of Governmental Clients such as, NASA; and Entertainment Brand Clients, such as, Toyota, The Walking Dead, MMA and HBO. Chris is skilled in linear and nonlinear editing and leading edge inventive technical solutions.