360 Video / VR is the hottest technology to present your narrative to today's mobile consumer.
"360" is the latest buzz for storytellers and brands. If you are not investing in 360 content, you are far behind the curve. There are many examples of 360 content on the Web. However,
much of today's content is created by technicians rather than creative storytellers who produce
flat content devoid of dynamic, compelling story and purpose.
​WyldBlue Digital is firmly committed to converging
dynamic and impactful storytelling with
leading edge technology. WyldBlue Digital is a turn-key digital production house that is an amalgamation of the industry's top, creative filmmakers and storytellers, as well as the most experienced, award-winning high-tech production specialists.
WyldBlue Digital utilizes the newest technology, combined with exceptional knowledge and experience to bring the right tools and talent to maximize your creative messaging, packaged with our team's skills with ideation, development, production and distribution direct to your consumers.
There are three basic types of 360 Content: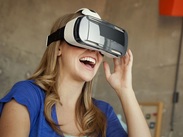 360 VIDEO:
...is a panoramic "real life" video that immerses the viewer into a 360 degree video environment to look at what is happening all around them. Today's 360 technology creates dynamic video in a true 3rd Dimension reality that creates a compelling experience to forge longer, deeper, lasting bond with your online consumer.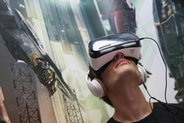 360 VR:
...is a Virtual Reality environment that is created by using computer graphic imagery (CGI) and/or live footage or animation to present a 360 degree view content for the viewer. A common example of 360 VR content would be a Video Game that visually places the viewer within a 360 environment to feel like being in or part of the game. Another example would be a 360 presentation of a animated film, show or Intellectual property. With CGI, 360 VR content is limited only by budget and imagination.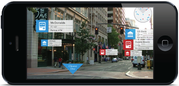 360 Augmented Reality:
...is Computer Generated Graphics, Information and Objects that are incorporated over a real environment to enhance the experience and interactivity with the viewer to deliver additional information, animation and/or links to other content via overlaid graphics.
---
Mobile First Strategy:
It's not just about creating compelling content, it is about knowing how to create winning strategies for how to apply that technology to better connect with your audience around the globe. Although, 360 VR is often show in association with
360 VR Goggles; did you know that the highest use of 360 VR/ Video is via Mobile Devices. 360 VR Goggles may be years away from having the usage volume that Smartphones and tablets have. Knowing how to efficiently deliver your content is the path to successful results.
Why 360?
New Technology creates more sophisticated consumers. Brands need to keep pace and utilize tech to it fullest potential to create longer engagement, that excites and inspires your consumers.
Why Choose WyldBlue Digital?
Knowledge, Knowhow and Experience: Those are three factor's why many of the Top Brands in the world have entrusted us with their business. WyldBlue Digital's Award-winning Creative Directors and Producers have decades of experience melding new technology with developing world-class, brand driven and consumer focused content. There are many others that are jumping on the back of the 360 VR bandwagon, WyldBlue Digital along with our Award-winning Production Alliances in the NY and LA, are leading edge 360 content providers. WyldBlue Digital is uniquely positioned to deliver broadcast-quality digital content, with top-performing tech savvy flare and next-level create delivery. We understand the process, equipment, how to target consumers effectively, and we understand the business behind content delivery. We understand budgets, schedules and we consistently deliver... on time... every time.